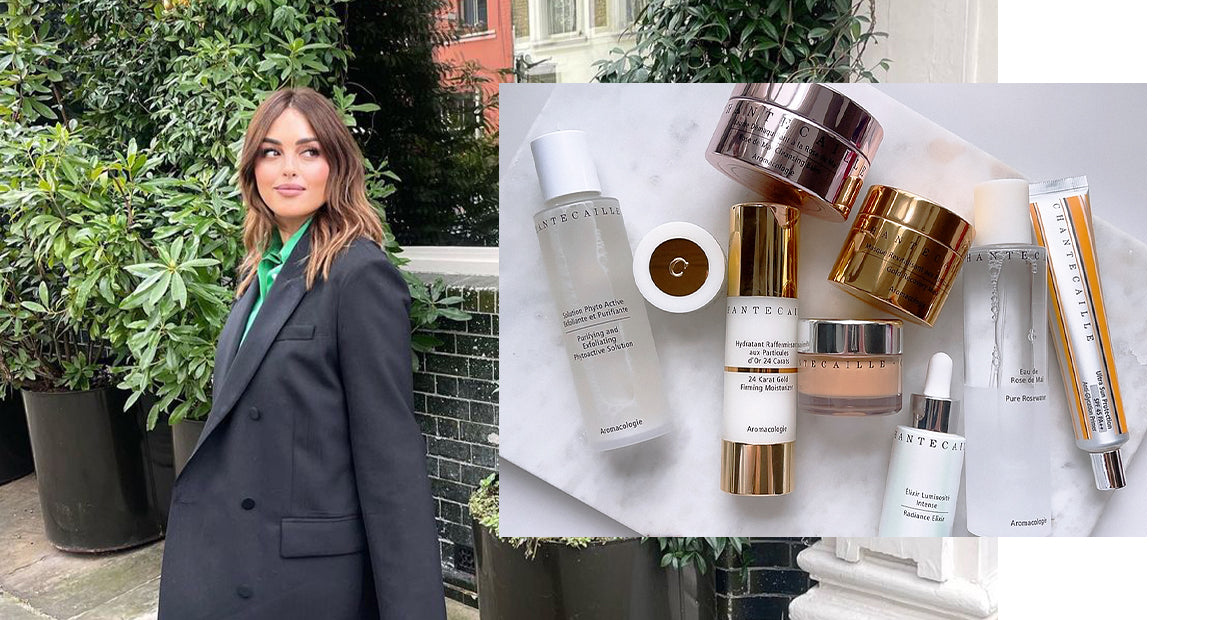 Alex Steinherr and her Chantecaille essentials
Talking Beauty with Alex Steinherr
Beauty Editor Alex Steinherr has a deep knowledge of skincare thanks to her background—but it's also a personal interest that has helped her become one of the most prominent beauty influencers of the day. Le Magazine chatted up the former Glamour Creative Beauty Editor about her Chantecaille favorites and why her skin looks so incredible (spoiler alert: it's a devotion to SPF).
---
Can you take us through your morning + evening skincare routines?
I keep it fairly simple during the week and then do a more elaborate routine on Sundays with my Sunday Facial. The key to your best skin is using the right products for you and being consistent.
In the AM: I may do a very light cleanse or just splash with water (it really depends how my skin feels), then I will apply my antioxidant and hydrating serum, followed by eye-cream, moisturiser and SPF.
In the PM: If I am wearing eye makeup I will remove that first (I do this very meticulously and slowly so as not to pull the fragile skin around my eyes), then I will always double cleanse, whether I am wearing makeup or not. SPF also needs to be thoroughly removed at night. A few times a week I'll use a liquid exfoliant at this stage (but not daily), then it's a peptide/hydrating serum, eye cream, moisturiser and sometimes an oil. I am pretty good at gauging what my skin needs and that can vary from day-to-day.
Describe your everyday makeup look—what products are your must-haves?
I am definitely not a statement-makeup person—for me it's always about skin first and it's been like that forever. I wear makeup to enhance, not cover; I mainly look for glow and I always like a little sunkissed vibe. I love Future Skin in Camomile—it is the perfect summer base for my skin tone because it has that bit of yellow in it, which elevates my skin and makes me look more golden. I'll pair that with Cheek Gelée in Happy—a great name that perfectly describes the shade! On eyes, I like a little deep brown pencil, sometimes as a smudge, or more of a sharp eyeliner or I also like to buff it out as a smoky eye. And I love the Faux Cils Mascara—it's so good, I feel it doesn't smudge easily and gives me naturally full-looking lashes.
How did you fall in love with beauty?
This definitely comes from my grandmother. She worked in fashion, and besides having a wardrobe to die for, she had the most gorgeous, well-stocked vanity table. I loved watching her do her elaborate skincare routine, it looked so glamorous to me. At 13, she gave me my first routine: it was a cleanser, toner and moisturiser. And that was that—I never looked back.
Do you have a desert island beauty product?
Obviously, I'd have to say sunscreen which sounds so cliché for a beauty editor, but it's actually true. On days when I don't wear makeup, I'll always wear a tinted SPF. And genuinely, I can attest to this now—my conscious sun avoidance for all these years really is why my skin is still in good condition and I have minimal pigmentation.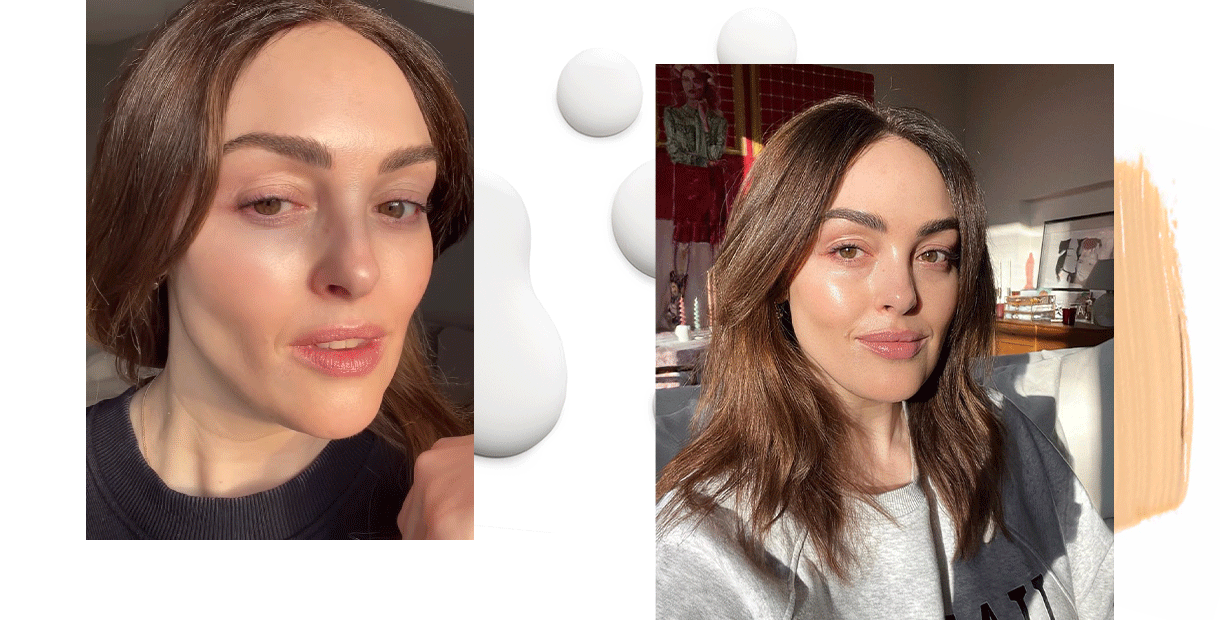 What do you see as the most exciting stories in beauty right now?
I am so in favour of more transparency and accountability—this is always a positive in whichever field you work in. Beauty is an area that can easily be discarded as superfluous, which it most definitely isn't, but there was an element of mystery surrounding the industry for so long that I feel made people distrust it. Brands are more open now to share their ingredient sourcing, manufacturing process, packaging, etc which makes them more accessible and trustworthy.
Is there a product that you are absolutely yearning for that doesn't exist yet?
Yes—makeup that doesn't stain my shirt collars. Honestly, if someone invented a foundation or bronzer that doesn't leave a mark on clothes I'd invest! 
"
for me it's always about skin first and it's been like that forever

"

 

Lastly—can you tell us about your Chantecaille favourites?
There are too many to list. Can I do my top 3?

Future Skin: It's just so versatile. It can be a sheer tint, mixed in with a liquid bronzer or built up for more of a foundation effect. What makes it so special is the oil-free gel base, it just feels so fresh and not greasy and delivers the most incredible juicy/dewy skin.

24 Karat Gold Firming Moisturiser: This is such a worthwhile investment for your skin. Once you start using it, you'll never want to be without it. Apart from sounding luxe, it actually is a powerhouse of skin regenerating and collagen supporting ingredients including botanical stem-cells, peptides and micro-algae.

Radiance Elixir: This one took me by surprise-I thought I'd like it, but not that I'd be positively obsessed with it. Is it skincare? Is it makeup? Genuinely a bit of both. And it is such a multi-tasker, you can use it to amp up your natural glow just with skincare, or drop it into your foundation and my favourite trick is to layer it under concealer to naturally brighten a sleep-deprived under eye area.

 

Award-winning oil-free gel foundation
15 shades

Regular price $82

Regular price Sale price $82

Unit price / translation missing: en.accessibility.unit_price_separator

A supremely hydrating moisturizer that reveals a visibly firmer, glowing appearance.

Regular price $298

Regular price Sale price $298

Unit price / translation missing: en.accessibility.unit_price_separator

Add to Bag

An illuminating glow serum

Regular price $212

Regular price Sale price $212

Unit price / translation missing: en.accessibility.unit_price_separator

Add to Bag