Behind the cause
Based in San Francisco, WildAid Marine supports conservation-critical marine areas in more than seven countries, from Ecuador to Gabon.  We will be partnering with WildAid Marine to support their work strengthening the enforcement and protection of off the coast of Tanzania.
Tanzania is home to some of East Africa's most diverse coral reefs. The Pemba Channel area is home to several endangered species including sea turtles, dolphins, sharks and oceanic manta rays, as well as key sea turtle nesting sites. This area also has enormous cultural and economic importance for the thousands of people who depend on fishing and coastal tourism for their livelihoods. But rampant illegal fishing seriously threatens the health of coral reefs and other marine species. 
In 2019, WildAid Marine partnered with Marine and Coastal Community Conservation Zanzibar (MCCC) to strengthen community enforcement and protect the Pemba Channel's marine life. When WildAid Marine initiated the project, the local rangers had no boats—they could only patrol the coast on foot, leaving the furthest reaches of the channel exposed. Now, thanks to the efforts of WildAid Marine and MCCC, they have two patrol vessels and the training needed to operate them. 
Chantecaille is proud to support WildAid Marine with donations that will help purchase key marine protection equipment, including binoculars, GPS units, digital cameras and ranger uniforms, and provide the resources needed to use that equipment during regular on-the-water patrols. These initiatives are a part of MCCC and WildAid Marine's 5-year Pemba Channel Marine Protection System Plan to build the foundation of a complete enforcement system to protect the channel's reefs. 
By protecting these special places, we can help our oceans, and the wildlife and people who depend on them, to thrive.
You can read more about WildAid Marine's important work here.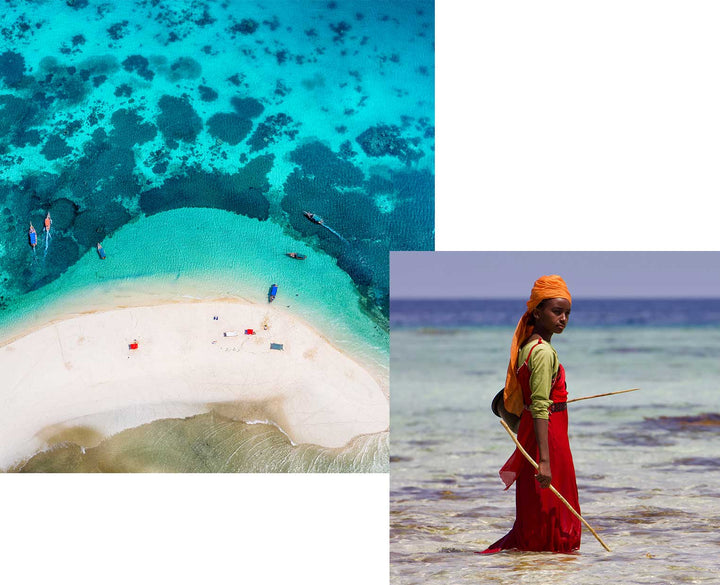 Seascreen 30

A reef-safe SPF 30 mineral sun screen. Water-resistant and family friendly.
Regular price
Sale price
$70
Unit price
translation missing: en.accessibility.unit_price_separator