Our Commitment
What began as founder Sylvie Chantecaille's passion has blossomed into a 20-year-long commitment to environmental philanthropy. Sylvie's love of gardening led her to discover the crisis of disappearing Monarch butterflies, and the creation of our first philanthropy partnership. Since then, our philanthropy collections have helped raise awareness for endangered sea turtles, coral reefs, gorillas, wolves, bees, elephants, giraffes, and more. We are proud to give a voice to these urgent environmental causes.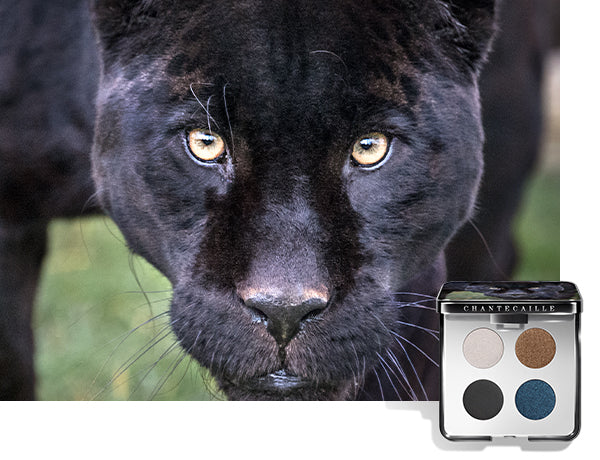 Black Jaguar
The black jaguar is a sacred totem in many Amazonian cultures, the spirit protector of the rainforest and guide to the most highly regarded shamans. The Sacred Headwaters region of the Amazon, an 86-million-acre swath spanning Ecuador and Peru, harbors some of the largest populations of jaguars anywhere in the Americas. We created the Black Jaguar Eye Quartet to support Amazon Sacred Headwaters Initiative and their work, which aims to protect this vital region.
Past Causes
Since 2006, our previous philanthropy collections have included these charity partners and their work conserving beauty in the wild.